A Glimpse at Ofakim Seminary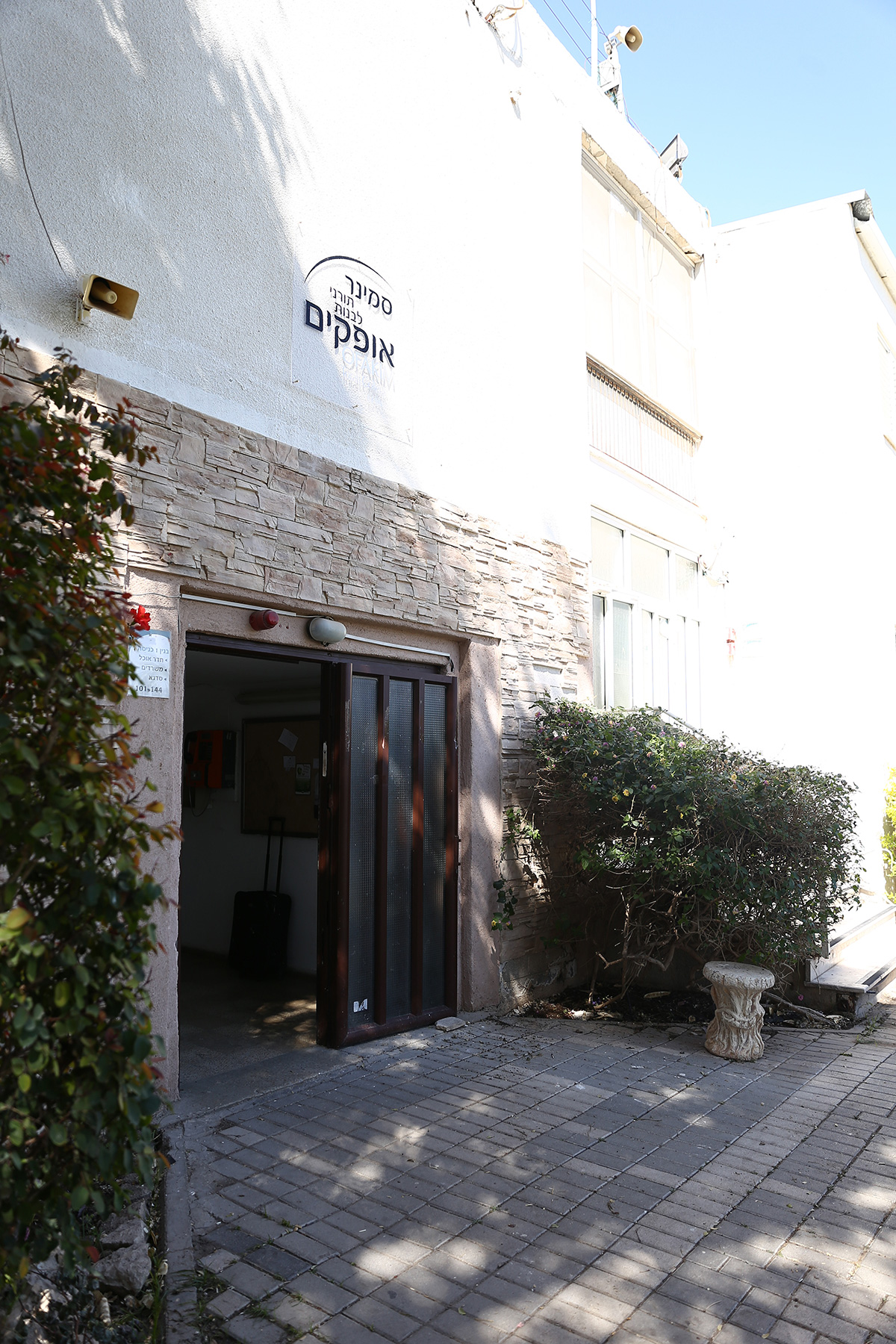 Ofakim Torani Seminary for Girls is a groundbreaking success in educational and vocational training in Israel due to our wide spectrum of professional training courses and our peaceful location, far from major population centers.  Our student body is comprised by aspiring, refined young women with strong Torah and personal values who represent the scope of frum girls' high schools in Israel and around the world.
Jewish Studies are paramount in our Seminary and span a broad spectrum of subjects. Classes are rigorous, thought-provoking and inspiring.  General Studies and Vocational Programs include Education and Teacher Training (under the supervision and auspices of the Ministry of Education); Computer Science (under the supervision of Mahat – The Government Institute for Technological Training and Science); Book-keeping & Tax Counseling (under the supervision of Israel Tax Authority and Institute of Certified Public Accountants in Israel.)
The Seminary likewise hosts uplifting Shabbatons and recreational and social activities that enrich the girls' emotional, social and spiritual worlds.
Ofakim Seminary boasts approximately 750 students. The Seminary was founded with the support and guidance of venerable Rabbanim and community dignitaries and has produced thousands of outstanding alumnae – dedicated, forward-thinking young women who contribute their talents to the educational, communal and general arenas in Israel, specifically in the Southern District.
At the forefront of Ofakim Seminary stand our venerable founder and Dean Rabbi Dr. Yehuda Aryeh Cohen and Principal Rabbi Meir Cohen.
Friends of Ofakim Torani Seminary for Girls   Registered Association #: 580198976
Ofakim Seminary is located on a breathtaking expansive campus comprising of 4 dunams of land and featuring two residential buildings that were renovated to meet the Seminary's needs. In recent years, additional buildings have been constructed on campus, and presently, the school building comprises 10 classrooms, 5 computer labs, resource areas and administrational offices.
The Ofakim Dormitory accommodates some 450 students.  With the natural growth of the seminary and student body, the present buildings are no longer sufficient to accommodate the ever-growing needs, and the Administration has determined to launch a special campaign to relocate to a new campus that will accommodate the school's needs.
Ofakim Seminary is dedicated to training and guiding the next generation of Jewish mothers and teachers to achieve excellence in their personal and spiritual lives and occupations, while maintaining rigorous academic standards that prime the young women for success in the competitive job market.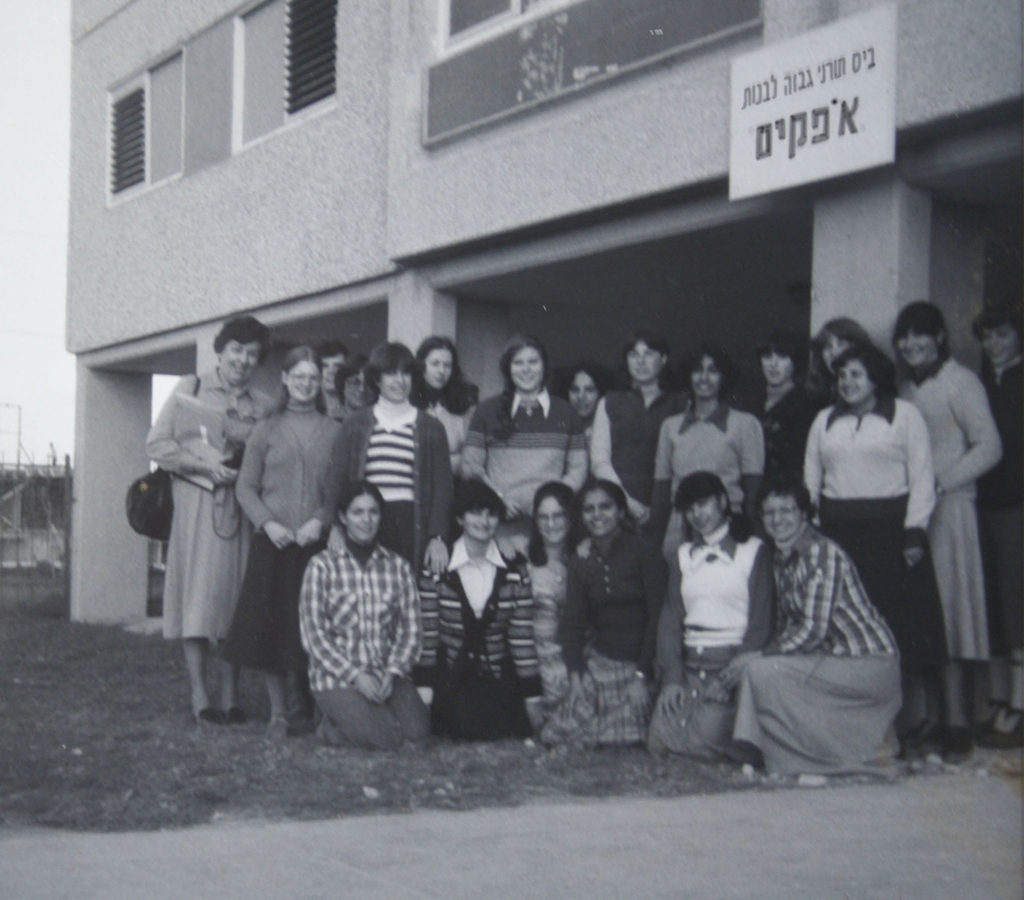 Ofakim Seminary was founded in September 1979 in the small, remote Israeli town of Ofakim by a dedicated faculty motivated by powerful sentiments of mission and purpose. Despite myriad challenges and lack of suitable resources and accommodations, the founders were determined to achieve their goal. Indeed, they persevered, opening their doors in a modest apartment with a spirited class of 30 young women.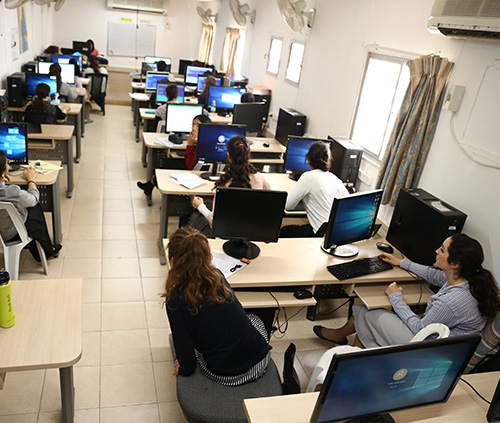 What's Up Ahead
Short Term Plans (until 2022)